June 09th 2021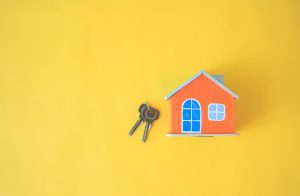 In the UK, renting is becoming increasingly popular. In 2007, there were 2.8 million households in the private renting sector, rising by a huge 63% to 4.5 million in 2017! And by 2025, it is expected that more than half of 20 to 39 year olds will be renting privately.
With this in mind, more and more people are choosing to become buy-to-let landlords, and it's easy to see why. We're going to talk you through the steps if you're thinking about doing it yourself…
Why become a landlord?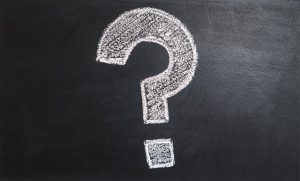 – Demand continues to outstrip supply: As well as the increasing number of households choosing to rent, the rise of short-term renting options such as Airbnb are reducing the amount of choice for long-term tenants. If your property is up to scratch, then you are very likely to have it occupied.
– Independence: If you rent out several properties and make being a landlord your full time job, you could have complete control over your income. Being your own boss means not answering to anybody, and can be a great alternative if you've worked in a stressful, hierarchical job previously.
– Financial security: Although there have been minor fluctuations in house prices over the last few years, renting out properties is generally seen as a safe long-term investment. House prices are predicted to keeping on rising this year according to Nationwide, so it is likely that your investment will be worth more in years to come.
Things to consider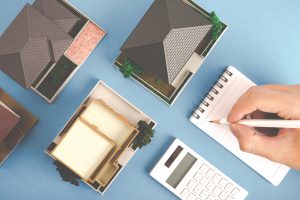 Whilst the financial benefits and flexibility are enticing, there are a number of costs and commitments that you must also factor in before deciding to become a landlord. These include:
– Higher tax rates: When renting out a property in the UK, you will be subject to mandatory income tax on any profits that you make. This is something that you should bear in mind, but don't be too disheartened as you would have to do this in any other line of work. You should also be aware that you are subject to higher stamp duty rates when you own more than one property.
– Emergency callouts/costs: Being a landlord comes with responsibility. If repair work needs doing on a property that you're renting out, it is your job to get it sorted as soon as possible. Here at Abode, we offer a comprehensive block management service to take the pressure off landlords who own multiple properties, so you should also consider this as an option.
– Additional costs: You should also remember that until that first tenant moves in, you will be spending money rather than gaining any rental income. If you're planning on buying to let, then you must remember all of the associated costs with buying a house. These include (but are not limited to) the mortgage deposit, conveyancing fees, renovation costs, white goods and furniture spends (if you're choosing to rent a furnished property). Landlord insurance is something that you will have to pay for too.
Getting started

Before you purchase the property/properties, there are a number of things that you should decide:
– Will the property be furnished or unfurnished when I rent it out?
– Will I target a specific demographic (students, professionals, families etc.)?
– Will I allow tenants to smoke in the property?
– Will I allow pets?
– Will I use a letting agency?
These are all factors you should consider when selecting the property that you're going to buy-to-let. If you do decide to use a letting agency, Abode are here to help. From advertising your rental property online to sorting out references and credit checks, we can provide you with an excellent service from start to finish.
Once you have factored everything in and purchased the property, the next step is choosing the tenancy deposit amount, and monthly rent that you're going to charge. Think about the location, condition of the property, number of bedrooms and the current rent amounts of similar properties in your area. This is something that we can help advise you on here at Abode.
Made up your mind?

Hopefully this has provided you with a good overview of what it takes to become a landlord.
If you're interested in finding out more about our landlord services in Liverpool, then fill in our easy online form or contact us directly. Alternatively, you can come and visit one of our Abode offices in Crosby, Allerton or Formby.