February 04th 2020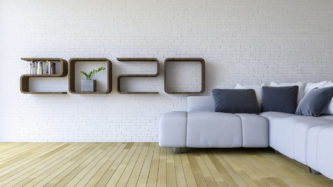 Now the hustle and bustle of January is over, it's time to sit down with a cuppa and decide how you're going to decorate your home in 2020!
Plenty of stunning interior design trends have already emerged this year. Here's a round up of some of our favourites that you could use to update your home:
Colour: Neo Mint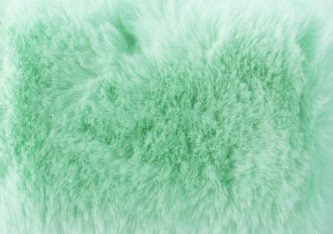 Neo mint is set to be the colour of spring/summer 2020! Described as an 'oxygenating, fresh tone' that harmonises 'technology with nature', this optimistic shade will be all the rage in a few months time. 
What's also great about the colour is its gender-neutral appeal, especially as people are moving away from more feminine hues. At Abode, we would recommend using neo mint in either your living room, kitchen or bedroom! It's incredibly versatile and would brighten up any living space.
Style: Maximalism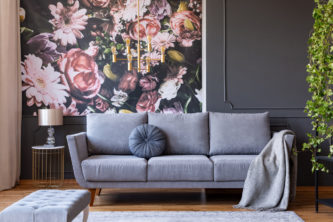 Although Scandinavian minimalism shows no sign of stopping, a relatively new opposing movement known as 'maximalism' is gaining popularity. Even IKEA (known for its minimalism) has jumped on board with the trend!
But what is it exactly? Maximalism is known as the 'aesthetic of excess' 'more is more' as opposed to 'less is more'. Think rugged rugs, lavish patterns, unique statement pieces and loads of layering. It's totally over the top, but in a good way! 
Theme: Sustainability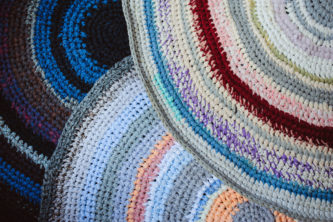 2019 was the year everybody was discussing the impact of fast fashion. In 2020, the spotlight will also be on things we buy for our homes. If you want to make your home for environmentally friendly, you could:
Purchase furniture made from local materials that have been sourced in a sustainable manner. If you're buying wooden pieces, keep an eye out for the FSC logo!

Buy products that are made from recycled materials. Did you know that you can purchase baskets and rugs made from plastic bottles?

Purchase second-hand items from charity shops, antique stores and websites such as Gumtree and eBay. If you like the look of maximalism, you'll be sure to find plenty of extravagant vintage pieces from the past.
Let Abode Help You Find Your New Home

We hope this has given you some insight into some of the up and coming design trends for 2020! If you're looking to go one step further and actually purchase a new home, we have plenty of houses and apartments for sale in Liverpool and the Merseyside region. Check them out today!