December 13th 2019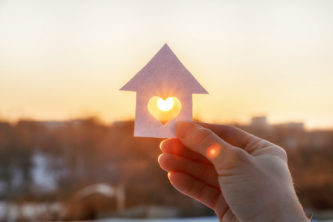 Can you believe that it's nearly 2020? We're not just on the cusp of a new year – we're approaching a whole new decade! We're sure you're racking your brain to come up with some new year's resolutions, so let us give you a suggestion. Why not try and make your home healthier this January? Find out how with our handy tips…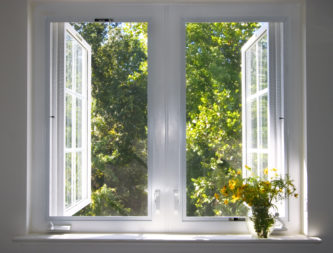 Let in more natural light
As well as brightening your home, natural light can boost your health too. When exposed to sunlight, your skin is able to absorb vitamin D more easily. This crucial nutrient helps prevent bone loss, and reduces the risk of weight gain, certain cancers as well as heart disease! It also helps boost your mood, which is definitely an added bonus.
With that in mind, you should think about the best ways of letting light into your home. Having an open-plan setting can help with this, as there are no walls preventing the light from travelling through. Choosing blinds instead of curtains is also a good idea, as it means that sunlight will be able to fully pass through your windows when your blinds are up.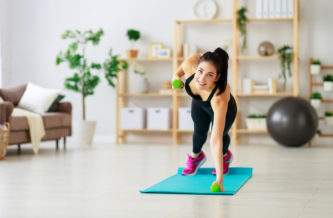 Set up a home gym
During winter (and especially near Christmas), you might see your home as a welcome respite for relaxing, eating and sleeping. In January, we suggest making it productive as well as comfortable! Setting up a home gym can help you keep fit, and also save you money on expensive gym memberships. 
With plenty of bargains available on sites such as eBay and Gumtree, you could get a fully-functioning home gym for as little as £500. Whether it's in your spare room you've been meaning to decorate, in your garage or even in your bedroom, you certainly won't regret it!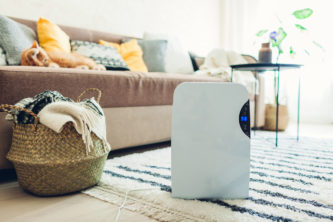 Improve your home's air quality
Did you know that dust, building material particles and other pollutants might be lurking in your vents? Sometimes, these can float through the air and cause mild breathing problems.
One solution is to add a humidifier or an air purifier that can help rid your home of these pollutants. Another easy idea is to open your windows at least once a day!
Looking for more tips and tricks?
We hope this has given you some food for thought when it comes to making your home healthier this new year. At Abode, we love giving advice! So make sure to check out our blog for more top tips and handy hints for your home.