August 06th 2019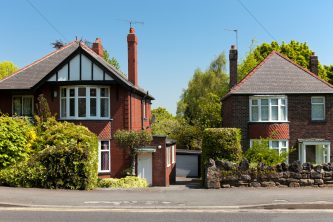 In the second of a two-part article about new builds and old homes, we are assessing the pros and cons of existing/old properties. Take a look at our previous post which looked at the pros and cons of new build homes.
We hope that this discussion will bring you one step closer to finding your dream home.
Pros:
A ready-made community
Older properties tend to be found in areas with well-developed infrastructure, and an existing community. Of course, newly built neighbourhoods will develop over time, but if you're looking for nearby local amenities and a sense of community straight away, then an older property is probably your best bet.
A luscious garden
If you're into gardening, then existing homes are more likely to have mature and colourful outdoor spaces with shrubs and bushes. Newly built homes usually just come with freshly laid turf, which is fine for some people—it really is all about preference!
No snagging issues
If you choose a property that's already been lived in, you won't have to expect an endless list of snags once you move in! And with a new build, it's likely that you'll only view a show home before you go through with the purchase, but with older homes, what you see is what you get.
Cons:
Possible wear and tear
Older houses tend to have at least a few signs of wear and tear – it might just be slightly scuffed floors or chipped paint, but this is something to factor in when buying a new home. If you're a perfectionist, then perhaps a new build property would be better suited to you.
Property chain
Older properties are a lot more likely to be part of a property chain than new builds (which because of their newness, should never be part of a chain!). Waiting for an existing property's homeowner to find another home before they can sell theirs to you can be stressful and tedious.
Costly energy bills
A particular perk about new builds is that they're designed to be more energy efficient. On the other hand, older properties often have high ceilings, large windows and on occasion, single-glazed windows! This means that they're a lot more likely to leak energy and cause expensive heating bills. If this is the case, then it would definitely be worth investing in decent insulation, something that would be worth it in the long run.

Let Abode help you find your dream property
As you can see, there are various advantages and disadvantages of buying existing properties, and the same goes for new builds! It really just depends on your priorities.
Here at Abode, we love helping people find new homes. Take a look at all our current listings, which includes a mixture of stunning existing and new build properties.