June 26th 2019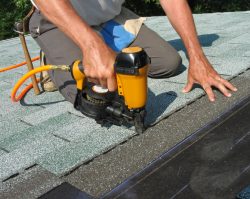 If you haven't been caught out by a rogue trader yourself, then you probably know someone who has! We've come up with a list of things to look out for to make sure that you don't get caught out by cowboy builders.
Warning signs:
1) Cold calling
Good traders don't usually seek work in this way. If someone knocks on your door and insists that you need work doing (double glazing installation, roof tiling, gutter cleaning etc.) you should always be wary. You should consider that they might be exaggerating their claims in order to make a profit off you. 
2) They're not registered traders
Professional builders will be registered as either a limited company or a sole trader. They should also be registered with the Inland Revenue or Companies House. If they're not, they could be dodging tax, or could be fraudsters who aren't even real tradesmen.
3) Someone who will only accept cash
You should always be wary of someone who is only willing to take cash for a job. Workers should always be able to provide a business account when it comes to payments. You should be especially cautious if someone asks for cash upfront, as they could easily do a runner with your money! Ideally, you should only pay once the job has been satisfactorily completed, or at least pay for it in agreed instalments. 
4) Someone who is ready to start work straight away
A good builder is usually a busy builder! If they're overly eager and ready to work immediately (on top of them asking YOU to work, rather than you asking them), alarm bells should start ringing! Reputable tradespeople don't typically do this.

Abode are here to help
Hopefully this has given you a good idea of what makes a rogue trader. When choosing someone to do maintenance or building work on your home, we suggest that you make a decision based on personal recommendations and legit reviews. You should also never feel pressured by someone who approaches you at the door.
If you're reading this because you're thinking of buying a new home, then check out our full range of properties on the market!