March 19th 2019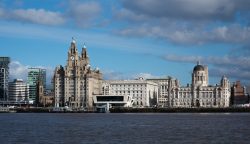 Here at Abode, we feel so lucky to be based in Liverpool! With stunning architecture and a variety of cultural hotspots, it seems as if every area that we work in has a rich and vibrant history.
There are some fantastic suburbs in and around the city, so we've decided to pick out the best, and explain what each one has to offer: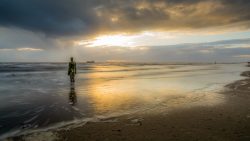 Crosby
The north Liverpool suburb of Crosby is a lovely little gem. Known for its fantastic state and private schools, it has the luxury of being close to the beach and countryside, whilst being just 20 mins away from Liverpool's city centre!
In recent years, many high-quality bars and restaurants have popped up in key locations such as Moor Lane (A.K.A. The Village), Coronation Road and College Road. There's also a variety of parks, shops and sports centres, meaning that there is something for the whole family. Take a look at our current Crosby listings.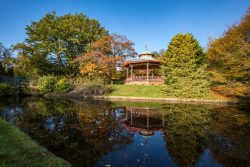 Aigburth
With its close proximity to the city centre and array of stunning properties, Aigburth is an area of Liverpool that is highly-sought after. Nearby you'll find Sefton Park, the famous Grade-I listed park that covers over 200 acres. This area of natural beauty leads onto the stunningly serene Otterspool Promenade, another much-loved attraction that is great for people of all ages.
The suburb is rather family-oriented, but it is also perfect for young professionals and students – a key highlight being Lark Lane. Commonly referred to as 'The Lane' by locals, it boasts a mixture of independent and quirky shops, bars and restaurants with Keith's Wine Bar, Elif and Milo Lounge being established favourites. See all of our Aigburth listings here.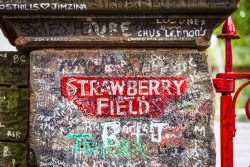 Woolton  
Nestled in between Liverpool's leafy suburbs, Woolton is an incredibly desirable area to live. If you're a Beatles fan, then you're in luck! Famous for its association with the Fab Four, Woolton is home to Strawberry Field, the church hall where John Lennon and Paul McCartney first met, as well as John's childhood home (Mendips) which is located on Menlove Avenue.
Even without the Beatles, the suburb is known for its beautiful Georgian terraces, community spirit and wealth of bars and restaurants. Make sure to have a browse of our current Woolton homes.

Formby
If you love the idea of going out for a meal and strolling down the road to see the sunset, Formby could be the place you're looking for. Although largely residential, the affluent suburb has a variety of restaurants and bars situated in its centre.
Formby also has its very own National Trust reserve, known by locals as 'the Pine Woods'. Fun fact: it's one of the few places in the UK where you can spot red squirrels! Once you wander through the pinewoods, you'll find a gorgeous beach waiting for you.
Can you imagine yourself living here? Make sure to check out our Formby listings.
Abode Liverpool
We hope that this guide has given you a good insight into some of Liverpool's best suburbs. If you're looking to buy, then take a look at our buying guide and find out how we can make the process as easy as possible for you. You can also check out our full range of properties and arrange a viewing today.