February 12th 2019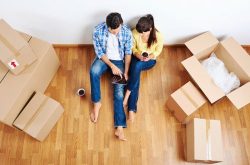 Moving home is known as being one of life's most stressful experiences—but fear not! We have compiled a checklist of moving tips to help make the process as easy as possible for you.
Thinking ahead (1 or 2 months before the move)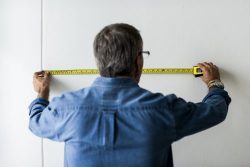 Book a removal van
One of the first things that you should organise is for a removal firm to move your belongings. Furthermore, booking well in advance means that you will have more choice when deciding on the best company for the job. Removal companies should provide estimates—so if you do this early on, you should have time to shop around and find the best deal.
Will it all fit?
You should consider the plan of your new home—will all of your stuff fit? Now is the perfect time to dispose of any unwanted items, as there would be nothing worse than turning up to your new property and realising that you're going to have to ditch some of your belongings anyway. This is also a good time to find out the measurements of doors and entrances. This will ensure that your sofa, bed and any other large items aren't going to be stranded outside on moving day!
Book days off work
This may seem like an obvious thing to do, but it's actually something that catches people out. With the stress of the move, informing your employer might completely slip your mind. As well as remembering to book time off, it is also important that you book enough time off. It's always good to be optimistic when moving home, but you don't want to underestimate how much time and energy it could potentially take. We recommend that you take off the day before the move, the day of the move as well as the day after (if possible).
Crunch time (1 or 2 weeks before the move)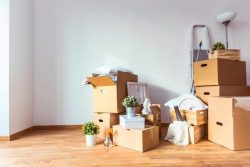 Sort out your storage
Now is the time to think about how you're going to pack your belongings. A top tip is to head down to a local supermarket or fruit shop and see if they have any spare banana boxes. These free, lightweight storage cartons can be easily transported and stacked on top of each other. Timing-wise, if you begin packing two weeks prior to the move, you should be fully prepared by the time the big day comes around. That said, this will depend on your other commitments and the size of your home.
Tell relevant companies that you're moving
You might think that moving home is all about the physical work, but sorting out everything relating to the change of your address is just as important. You should get in touch with your utility companies, broadband and telephone provider, insurance firms and medical practices. Another important thing you should do is redirect your mail for at least 3 months, or until everyone knows your new address. Royal Mail offers the service for a small fee, definitely something worth checking out.
Fill up a box or bag of essentials
Having a box or bag dedicated to essential items (documents, toiletries, clothes, purses/wallets, snacks etc.) is always a good idea. It means that after a hectic day of moving into your new home, you won't be worried that you've misplaced something important. It also means that you won't have to worry about tracking down your toothbrush!
Abode Liverpool
We hope that this checklist has helped put your mind at ease if you're moving home (or thinking about moving). Here at Abode, as well as a stress-free move, we also want our clients to have a smooth, easy sale when selling their home. Take a look at our selling page to find out more about our comprehensive range of services.