July 17th 2018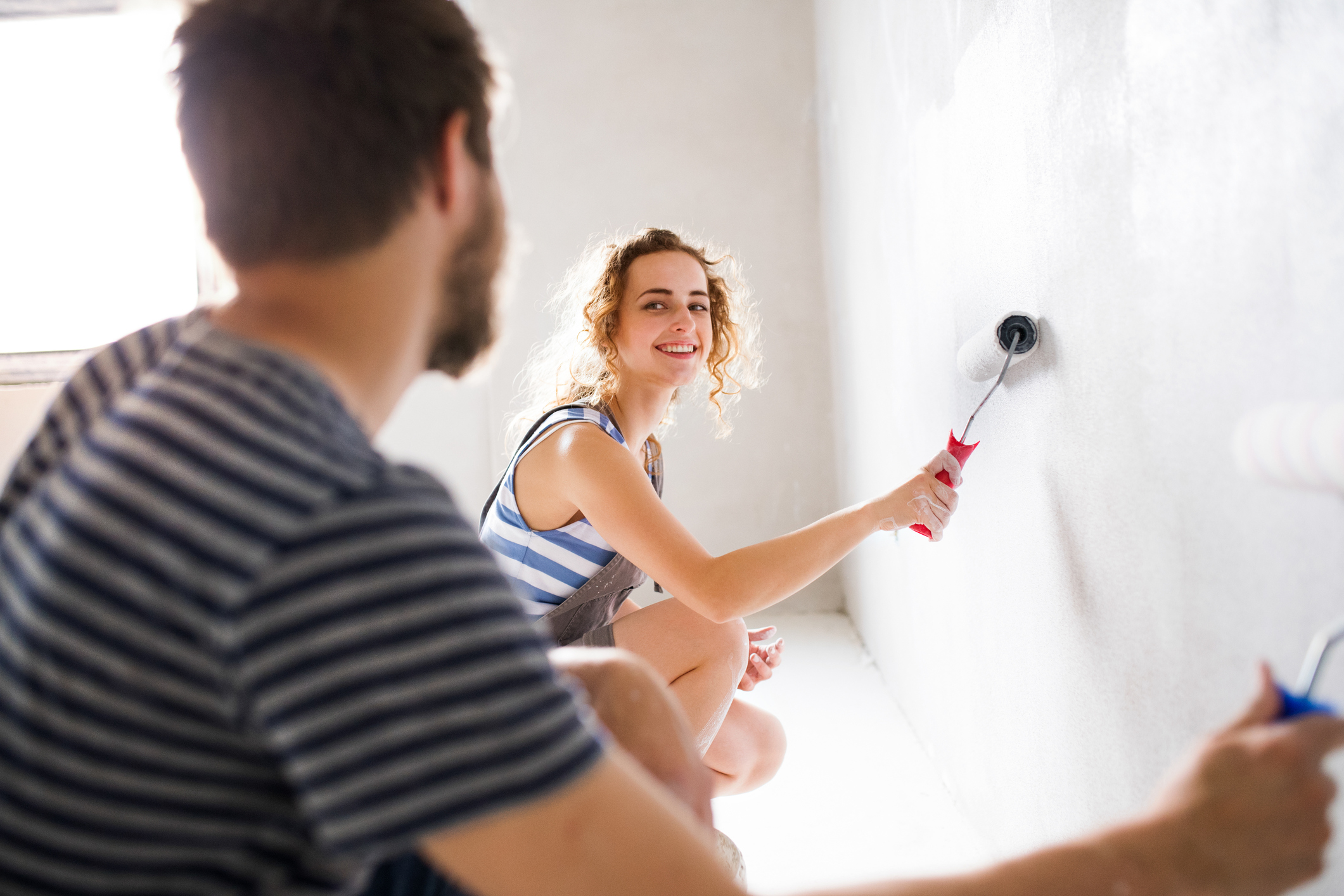 Decided to grab yourself a bit of a fixer-upper for a bargain? Bought a house but don't have enough money to make it your own just yet? Have no fear! Abode are here with a few handy tips to make sure you can turn your new property into a place that feels like your own.
1. Wood does wonders!
A lot of the time, you'll find that many houses are covered in carpet – upstairs and downstairs. Nowadays, this isn't so on-trend, and tends to make the house feel a little stuffy especially if the carpet is quite old. If you're lucky, you'll be able to find some lovely natural wooden floors underneath that you can spruce up with a bit of elbow grease. If you're not so fortunate, there are loads of vinyl flooring products out there with a realistic wood effect that won't cost you an arm and a leg. Layer other textures like rugs on wooden floors to create a contemporary feel.
2. Give kitchen cabinets a lick of paint
This is one of the quickest ways to very quickly upgrade an older kitchen in a property without shelling out hundreds of pounds. You'll be able to upgrade the kitchen in an instant without needing full renovation, as well as giving yourself time to save up for exactly what you want. Choose lighter greys and white shades to brighten a space up, or opt for moody navy blues and charcoals to go for a more dramatic, trendy take. You can even replace the cabinet knobs to something more stylish to go the extra mile. Easy!
3. Show the front door some love
At the end of the day, your front door is the first thing you'll see every time you enter your new home, so it's definitely worth paying attention to! Painting an old wooden door in a bright shade as well as finding an interesting door-knocker allows you to put your stamp on your property right from the outset. Or, you can go for a neutral glossy shade to instantly modernise the front of the house.
4. Mirror, mirror
Mirrors are your best friend when wanting to open up smaller or darker rooms! They reflect light around your new space, as well as adding depth and making any room appear larger. Don't just stick to the average rectangular shape, though – have fun with it and opt for different shapes around the house to introduce variety and style into the property.
With just a couple of little tweaks here and there, you can soon feel like you're on your way to making your house a home. There's no need to break the bank when putting your stamp on things, it just takes a bit of imagination and help from experts like us here at Abode. Happy decorating!