April 16th 2018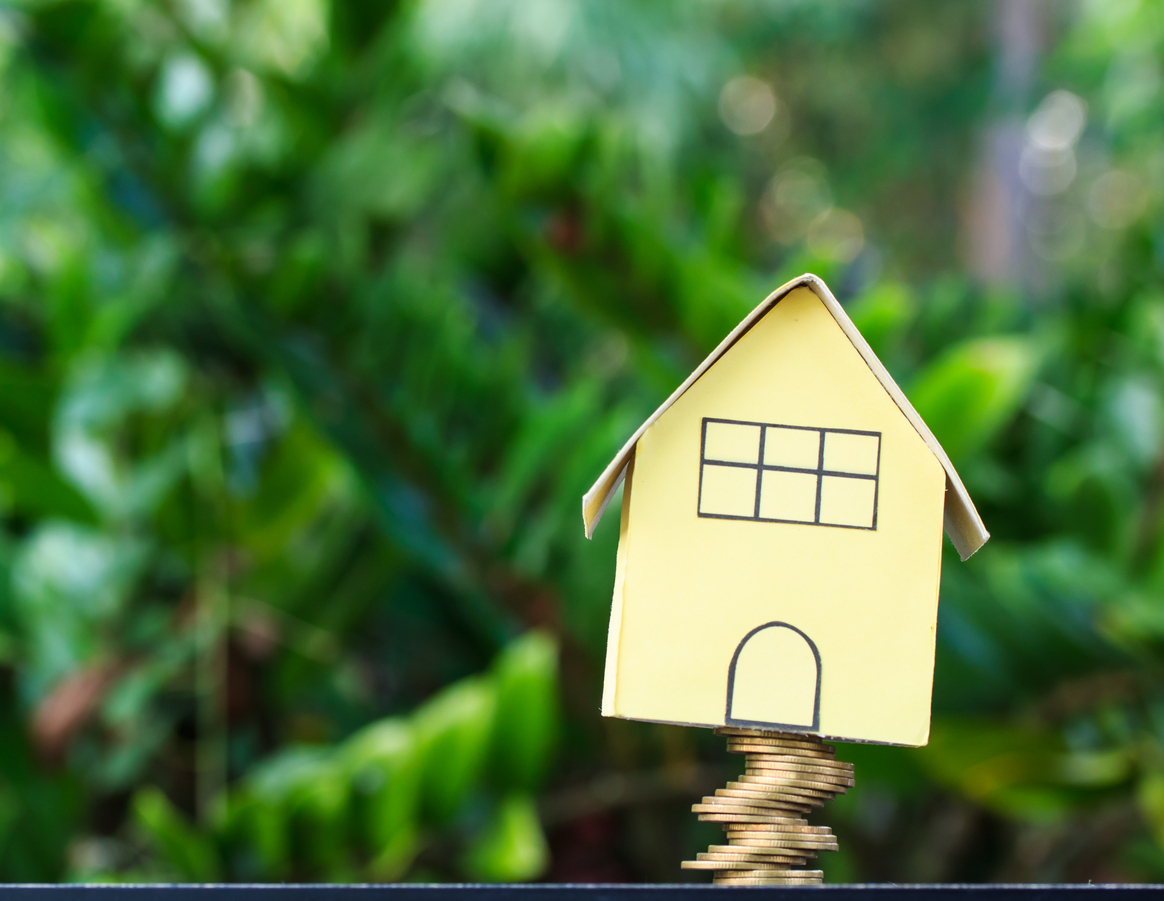 If you're planning on working your way up the property ladder then it's vital to know how to maximise the value potential of the property you live in now.
Here are 8 things to do that could add value to your home.
1. Redecorate
This may seem obvious, but sometimes you can become blind to your home's lacklustre decor after a living with it for while. This can be as simple as repainting the walls where heavy traffic occurs in your house so as to freshen it up again, or changing the wallpaper to create a new modern look.
These sort of updates can be really effective and can be done at a very low cost.
2. Update the bathroom
A clean and fresh looking bathroom is usually high up on the list of requirements for potential buyers, and this can be easily achieved through removing limescale, re-grouting, or replacing taps.
Do you have an unusual bathroom suite colour that's just too expensive to replace? Then why not paint the rest of the room in a neutral colour to lessen the impact? This should help buyers not to feel so overwhelmed when they walk in the room by thinking they are going to have to shell out lots of money by ripping it all out.
3. Kitchen revamp
Kitchens are now seen as the heart of the home and are usually very high up on the priority lists for most buyers. If you can't afford to put a new kitchen in place then painting units or replacing cupboard handles or doors can be cheap alternatives that create great results.
4. Create garden appeal
An attractive and tidy-looking garden can add value to a home as it can become an extension of the house by creating another room. You can really help to sell a lifestyle with some nice seating and furniture, just make sure the pathways are clear and any overgrown trees or hedges are trimmed.
5. Open up the space
Open plan living seems to be all the rage at the minute, especially when combining the kitchen and dining areas into one large room, as this makes for a sociable space for all the family to enjoy. If you have the funds to do this then you could benefit from a higher property sale in the long run.
6. Double glazed windows
Double glazing not only helps to keep a home warm, but it can also quieten outside traffic noise – essential if your property is situated on a main road.
7. Convert the loft
Though it's normally one of the more expensive improvements to carry out, a loft conversion can give you the best value for money. Being able to expand into the loft can offer potential buyers more space for a growing family, which is an attractive feature. Just remember to seek planning permission first.
8. Create a driveway
Not only can parking on a driveway prove practical in that you are guaranteed a space outside your door, so no fighting for a parking spot when you come home from work, but in some parts of the country it can create an extra income as people will pay to park on your drive! You may need to get in touch with your city council first for permission to drop the kerb.