March 26th 2018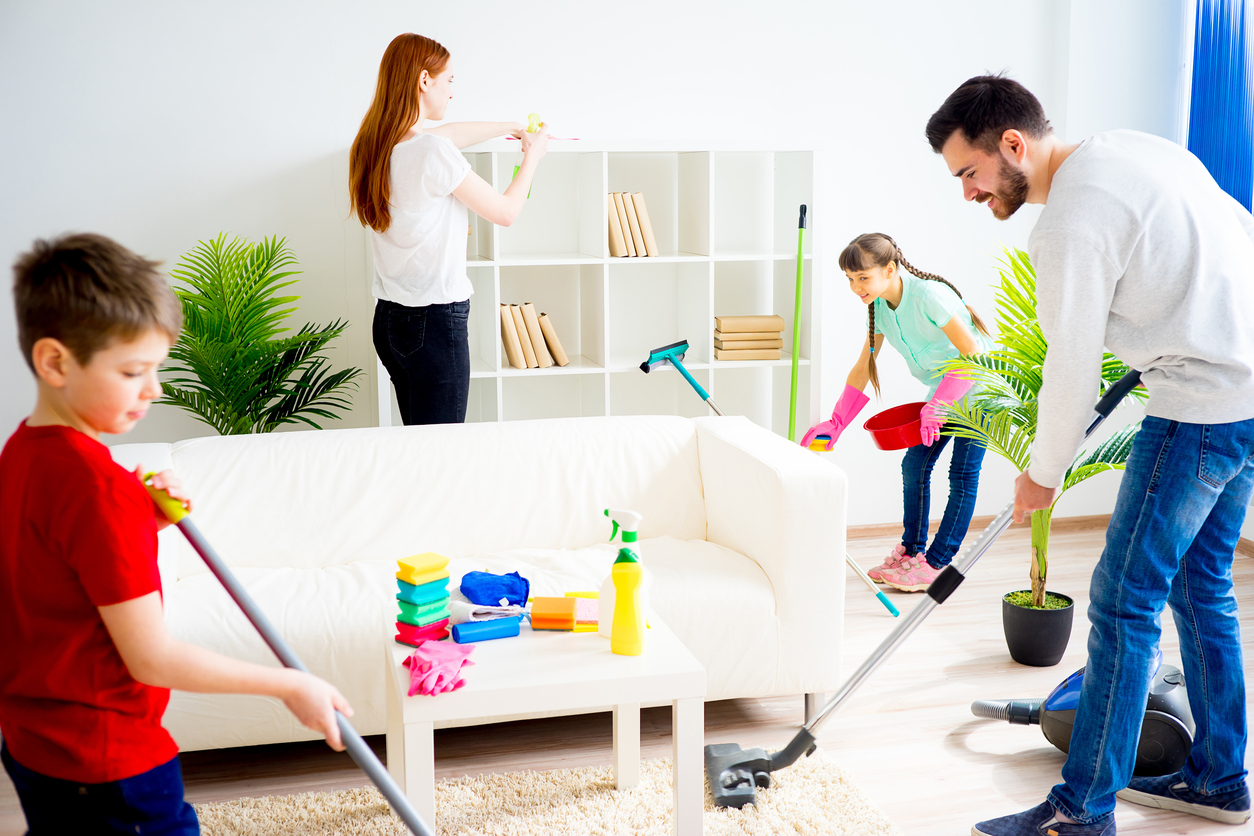 Are you preparing to put your property up for sale? Then a spring clean is the perfect opportunity to sort through all your belongings and re-evaluate what you actually need, which should be a massive help when moving to your new home.
It's only natural that as time goes by you'll accumulate lots of stuff, but keeping hold of it all will lead to cluttered home which is difficult to keep clean, and could even lead to a lost sale if potential buyers can't see past it.
Here's some of our top spring cleaning cleaning tips that could help sell your home.
Be ruthless
When it comes to clearing out the clutter, ask yourself if you REALLY do need it, especially if it's not been used in the past year or has been hidden away in a cupboard. Plus, one mans junk is another's treasure, so give someone else the opportunity to love it!
Get the whole family involved
If you try to tackle all the decluttering yourself then it could feel too overwhelming. But by asking your nearest and dearest to chip in it'll help to make the job a little easier. However, make sure there aren't too many people around when it comes to deep cleaning the floors. No one wants to see a set of muddy footprints on a freshly mopped kitchen floor!
Confront neglected areas
Don't forget to clean all the places that we don't visit all too often (or choose to ignore), such as the top bookshelves, under the bed, dusty ceiling shades and the bottom of the oven.
Give your carpet a thorough clean
A deep carpet clean can give it a new lease of life, and make it less of an issue for potential buyers. No one falls in love with a stained-ridden carpet! Make sure you don't just skim around the furniture, make an effort to move big items such as sofas and beds that are raised from the floor as well.
Don't forget the windows
The outside of windows have a habit of being neglected in winter, and if you don't have a window cleaner visiting your house, then you may want to consider getting someone to clean them, or get out the ladder yourself! Removing the outside of the window of any winter grime and dirt can really make all the difference in those all-important first impressions.