February 13th 2018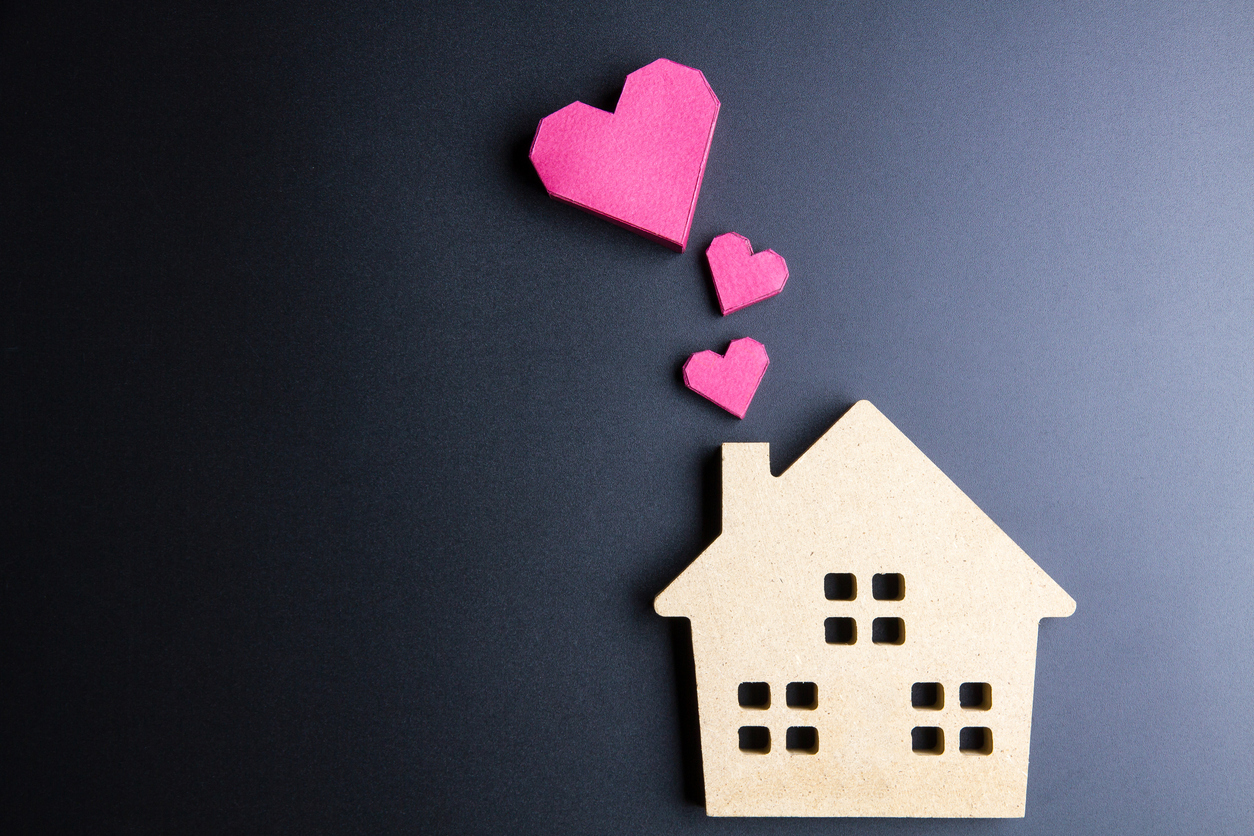 Valentine's Day is just around the corner, so we thought we'd give sellers some top tips on how to make buyers fall in love with their home!
If a buyer falls in love with your property, not only will this make them want to buy it, but buyers that feel an emotional connection with a house may pay more for it. Plus, it can also make buyers think less about factors that might have been a barrier, such as the house being slightly outside a desired area, or having to do a bit more work to get it to their liking in terms of decor.
First impressions count
Just like a first date, that first attraction is often an instant reaction, which is something you want to try and create when selling your property. Those first 30 seconds after a potential buyer sets eyes on a property is really important, so make them count!
Do this by ensuring everywhere is clean and tidy, and touch-up any scuffs or old paintwork that you've most probably become blissfully unaware of. It's also a good idea to give the front and back garden some attention, as your home's exterior is he first thing your buyer is going to see.
Don't try to skim past repairs
When it comes to selling your home, if someone is broken, it's best to try and fix it there and then, don't just try to disguise it. Any sort of unresolved maintenance issues will usually resurface if a buyer carries out a survey, resulting in a quick falling out of love with your home!
Been putting off getting your dodgy boiler looked at? Best doing it now.
Help them visualise their belongings in your home 
A buyer will normally fall in love with your home if they can envisage themselves and their belongings living there. This is less likely to happen if they can't see past the clutter.
Set some time aside to sort through your belongings and decide what you could put into storage, and what can be thrown away, and by clearing out some room and making more space, you could even add some value to your home by transforming the spare room into a more usable space.
Market it right
It's pretty difficult for buyers to fall in love with your home if they've not come across it, and buyers will normally only come and view your home if it has been advertised correctly, which is where Abode comes in.
We are experts in finding houses and delivering homes and can help you to buy, sell, rent or manage your property, quickly and simply. Our staff are highly trained and really friendly. They understand the market and understand what it takes to sell your home. When we meet you, we will find out exactly how often you would like us to speak to you, as well as give you accurate and honest feedback after all viewings.
So if you're looking to sell your home this year, contact one of Abode team today.