January 02nd 2018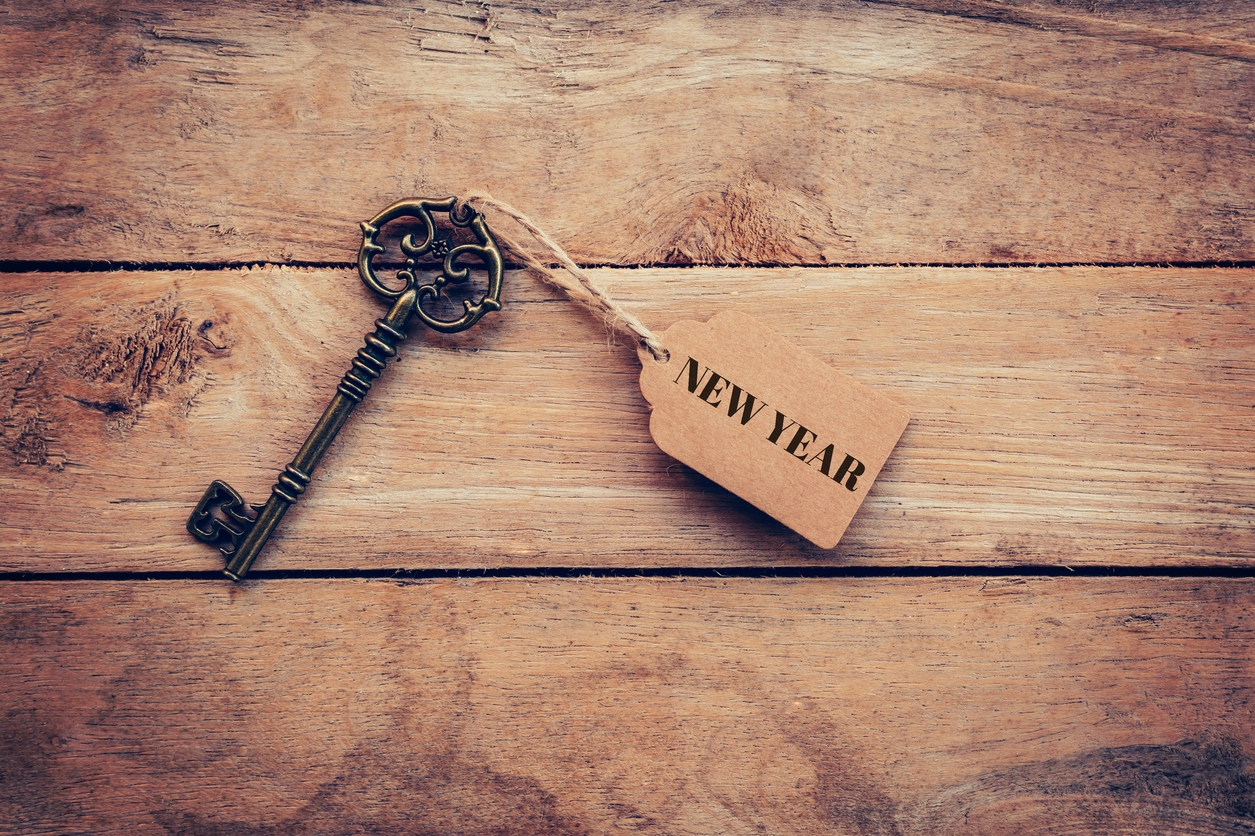 While most people start off the new year with well-meaning new year resolutions relating to a healthier lifestyle, taking care of your home can also give your mind a big boost too.
How good will you feel once you've decluttered that annoying cupboard under the kitchen sink? Or maybe you've been putting off that tired looking room that is in desperate need of a decor update?  Whatever the annoying jobs that you've been putting off doing, here are five New Year's resolutions that should make for a prosperous 2018 at home!
Sort through the clutter
Getting rid of clutter can be a very rewarding task, and is an inexpensive way of giving your home an instant lift.
However, don't try to do it all at once, or you might end up feeling overwhelmed. Try to break it down by one room at a time once a week. Not used it or worn it for the last six months? Then it's most probably not needed anymore and it's time to get rid. How you get rid of these items is up to you. You could sell them for some extra cash or donate it to charity, either way, it'll feel rewarding!
Get your energy usage and bills in order
Paying way over the odds for your energy bills? Then it's time to get smart about your energy usage. Using energy-saving light bulbs is a great way to be energy smart, as well as installing a wireless thermostat so you can control your heating remotely from a mobile, tablet and laptop.
Not only can you cut your home's carbon footprint, which helps you do your bit for the planet, but you'll be saving some money each month too. That's a win-win situation!
Protect your home
If you don't have a burglar alarm, then you may want to consider investing in one. Having an alarm will not only give you and the neighbours chance to take action should the worst happen, but a maintained home security system could reduce your home insurance premium, meaning you save some money in the long run.
Give the place a new lick of paint
It's true what they say, a lick of paint really can make all the difference when it comes to giving your home a new lease of life, so get paint brushes out and leave that tired looking living room in 2017!
Make a fresh start
Looking for a completely fresh start in 2018? Then it might be a case of new year, new home by selling your home with Abode!
Abode can offer you a market leading package, which includes: FREE Virtual Tour, FREE Floor Plan, FREE Rightmove premium listing, and we don't need to charge any upfront costs because we are confident that we will sell your home. Our sales fee is the only fee you will pay and this is payable on completion.
So if you want to make a fresh start in 2018 by selling your home, then get in touch with one of our team today.