October 20th 2017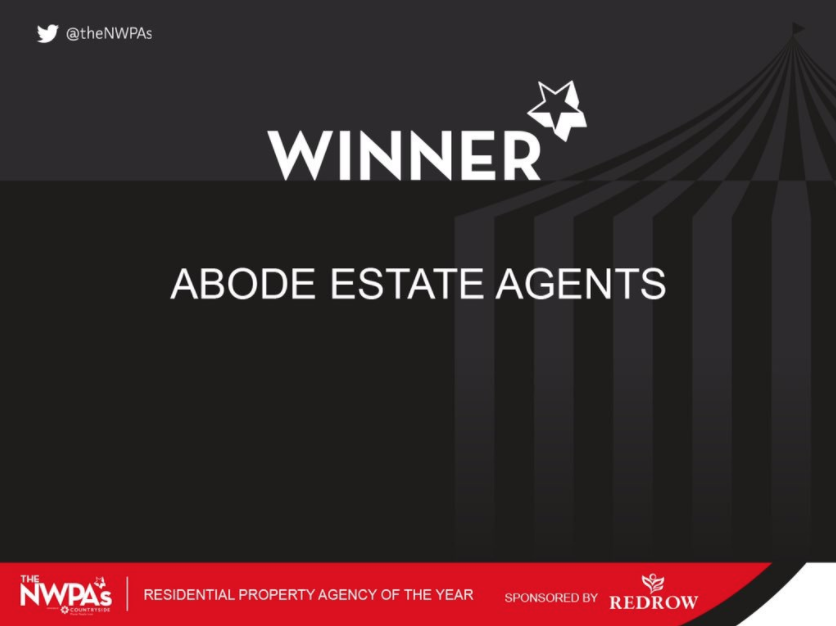 We're delighted to announce that Abode have won Residential Property Agency of the Year at the NWPAs!
Formelery known as the Your Move Residential Awards, the awards were established 14 years ago by Move Publishing Ltd, the publishers of Your Move and Move Commercial magazines, and they celebrate excellence in the property industry.
The awards ceremony was held at the beautiful Lutyens Crypt, Metropolitan Cathedral, and Abode were shortlisted for Residential Property Agency of the Year along with with Ascend Properties and Bluerow Homes. And we are thrilled to have won!
Find out more about the awards here.
– Team Abode.