July 31st 2017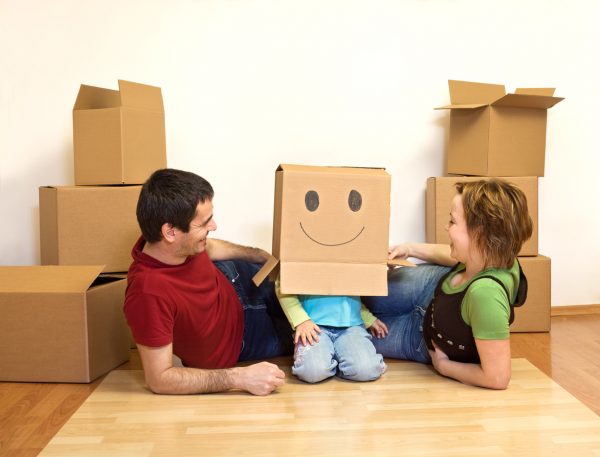 Moving to a new house can be a big upheaval for the whole family, but it can be particularly stressful for kids. Here's 8 tips for making the move less scary for your little ones.
1. Involve your children in the move
Young children might not have an understanding of what "moving" actually means. Explain to them what will happen and maybe look at reading some books about moving together. Also it's important to make sure you visit the new property with them well in advance so you can point out all the positives before your moving day.
2. Give them some control in the moving process
Letting your children help pack away some of their belongings in bubble wrap allows them to decide what they are happy to part with for a while, and gives them time to comes to term with what moving involves. You could also let them choose things like the colour of paints, furniture and other accessories/decorations as this will help them to feel excited about their shiny new room!
3. Try to time your move
Try to time the move during a point that'll create the least upheaval for your kids in school. School summer holidays period are usually an ideal time for this as it means that they can start a fresh at the beginning of term.
4. Don't dismiss a child's concerns
 Always listen to a child's questions and concerns about a house move and have a discussion about them, even if you can't necessarily change anything about the aspect they're concerned about. For example, if they are worried about losing touch with friends then set a playdate in the calendar for them to come over.
5. Pack their favourite possessions in a separate box
Keep this box for the day of the move so they have something familiar with them in your new home. It also means they will be kept occupied while you try and sort out the rest of the house.
6. Try and make it fun
Making the move fun with games such as creating a fort with the unpacked boxes. This will allow them to escape into their imagination, and should allow them to associate their new home with happy, fun thoughts and feelings.
7. Try not to show them you're stressed
Children will pick up on your feelings and emotions, and if you're stressed then they will begin to associate the move with negativity! If it is all a bit overwhelming, then ask for help in the form of grandparents/friends who can take them out for a couple of hours.
8. Keep to a routine
Does your family have a family night, such as a board game night once a week? If so, then try to keep to it as continuity is important when transitioning to a new home. Otherwise, it will feel like they have left their home behind in the move.
Thinking of selling your home? Let us help take the stress out of moving – contact us today.
– The Abode Team.