February 23rd 2015
This month, we're starting our new blog series on all things interior design!
Whether you're having a complete interior overhaul or just want to breathe new life into your home, we hope to inspire you along the way with some of the most popular interior design trends and some more classic looks.
Right now, we're loving the Scandinavian style, which only seems to get bigger each season – think clean lines, neutral colours and minimalism.
Scandinavian design is all about simplicity and understated elegance. We know how important it is that your home feels cosy and lived in rather than feeling like a show home and luckily with this trend, functionality is key. There is an emphasis on practical furniture rather than lots of accessories and ornaments, so we hope this is one trend you'll be easy to introduce into your living space.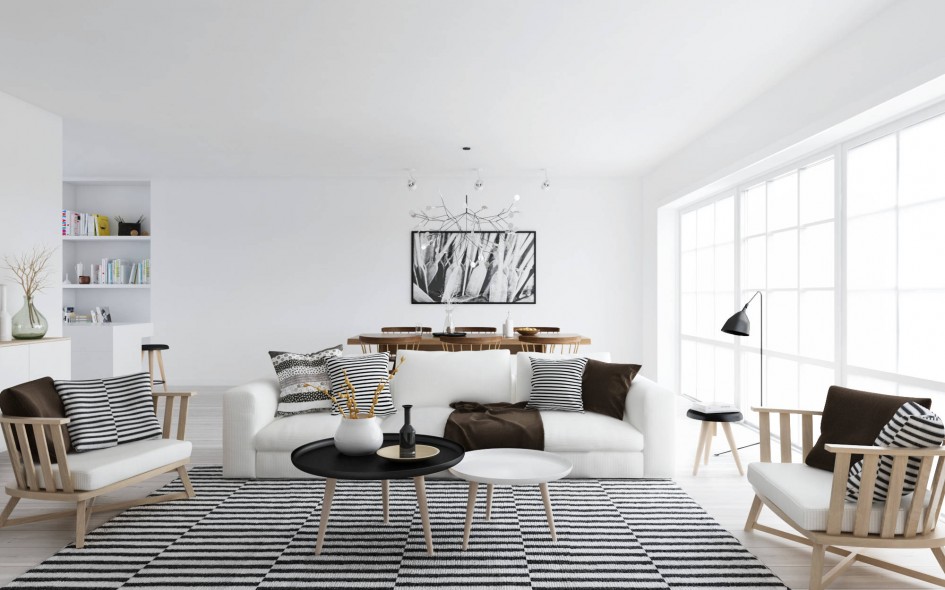 Lighting is an important aspect here; stainless steel and glass lights tend to be most popular and can often be found at great prices. Luckily, IKEA is the haven for all things Scandinavian and is the perfect place to head if you'd like to replicate aspects of this trend in your home.
Floors tend to be wooden and if not, then tiled. Carpets aren't really in keeping with this Nordic feel but if you prefer a comfier finish under your feet, stay away from garish or bright shades, and opt for neutral greys and blacks.
When it comes to the walls, white paint is the ideal choice. If you're sticking to white walls, interesting pieces of artwork dotted around the room create a more personal touch.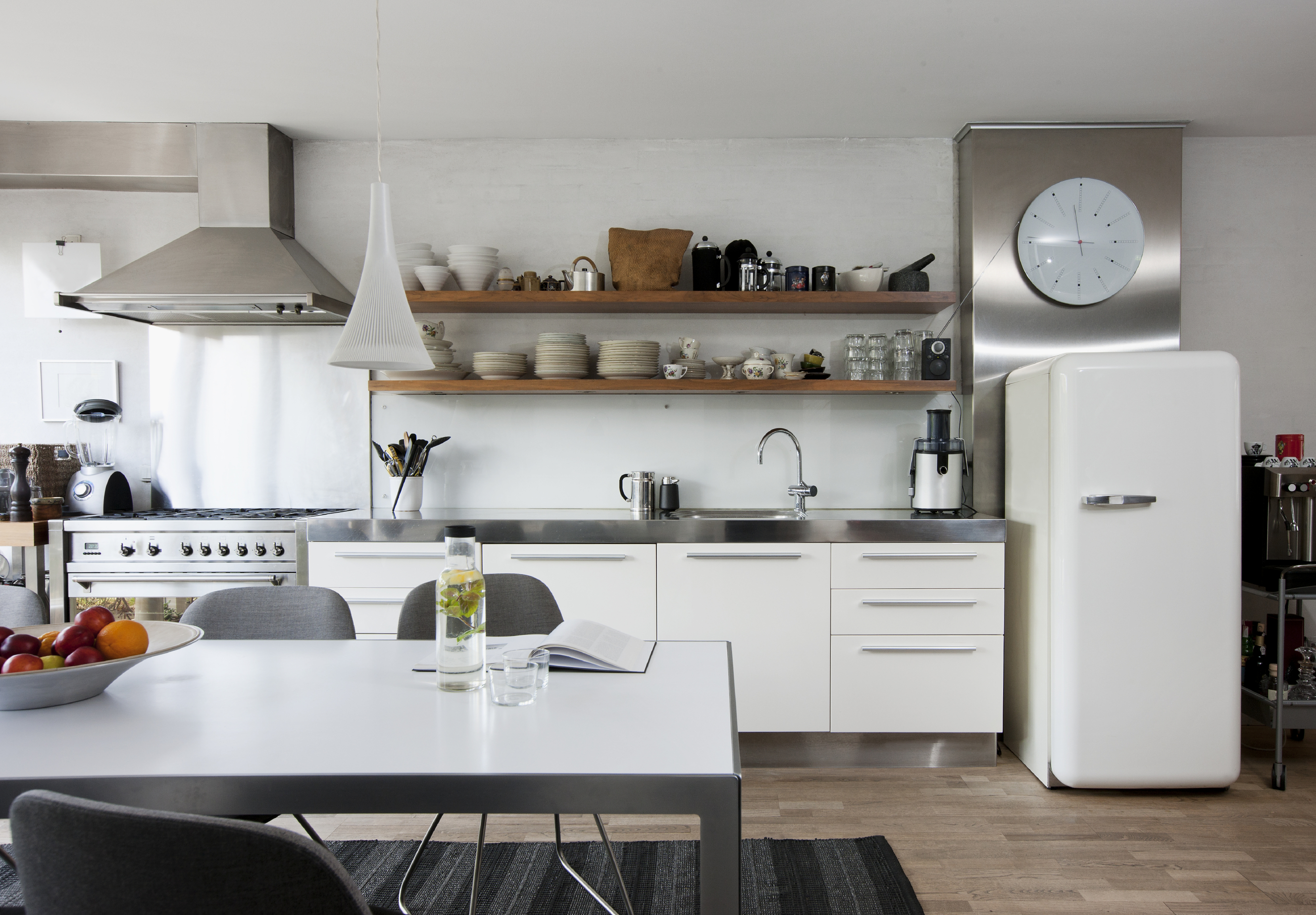 If you've got a fireplace or are thinking of getting one, scandinavian inspired interiors tend to put them in the corner of rooms, rather than the more traditional approach of making it a centrepiece feature.
With the minimal approach, there is a huge emphasis on streamlined, functional storage, with bookcases and shelving taking centre-stage. Ornaments and accessories like cushions and throws tend to be avoided but if you want to introduce a colour, bright oranges and greens tend to go well.
If you've been inspired to adopt any nordic elements into your home, we would love to hear from you and see your pictures!
-The Abode Team