August 26th 2014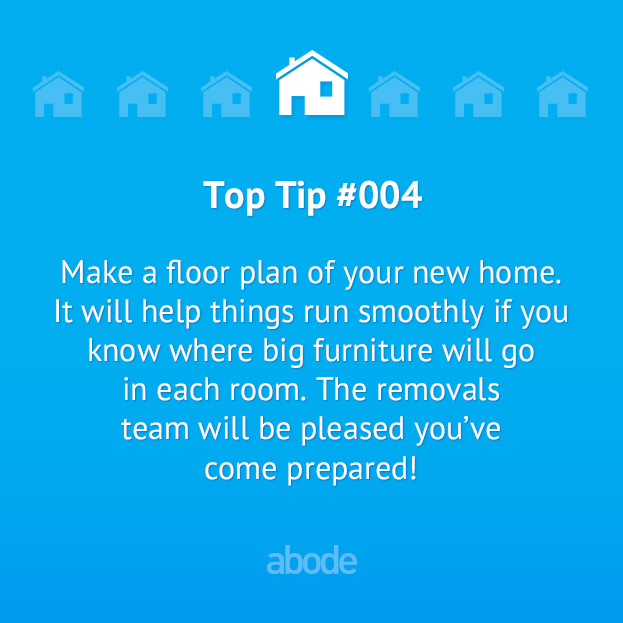 Abode's top tip of the month is back with some great advice if you're thinking of moving home soon, or are already starting the process!
We know how difficult it is when you're trying to co-ordinate lots of different elements when you're moving home but there are some little tips that can help make things go more smoothly.
It is a great idea to make a floor plan of your new home – it can help you when it comes to decorating, as well as giving you an idea of where larger pieces of furniture will be placed within the room. We certainly know that removals companies will be grateful when it comes to the big moving day and they know exactly where you want everything!
For more great tips about moving home, head to our earlier blog post here.
-The Abode team.