July 11th 2014
Do you need help managing your property portfolio? Does your current agent fulfil your requirements? At Abode, we can help landlords, like yourself, make the most of their properties.
We have a range of great benefits such as free video inventories, free inspections with reports, free rent protection for six months and free re-letting fees for your properties. It's simple to switch your managed properties to Abode Lettings and let us take the hassle out of your portfolio management.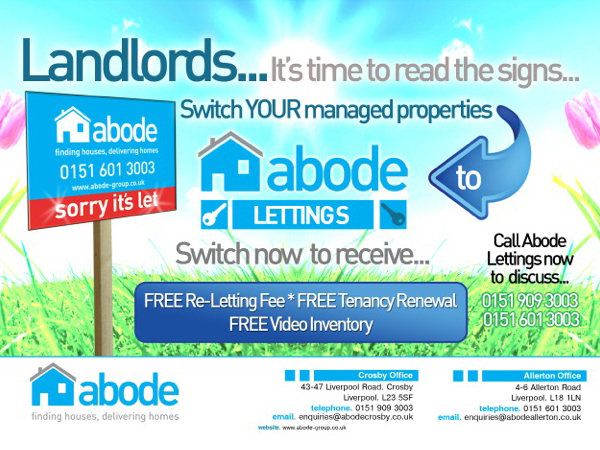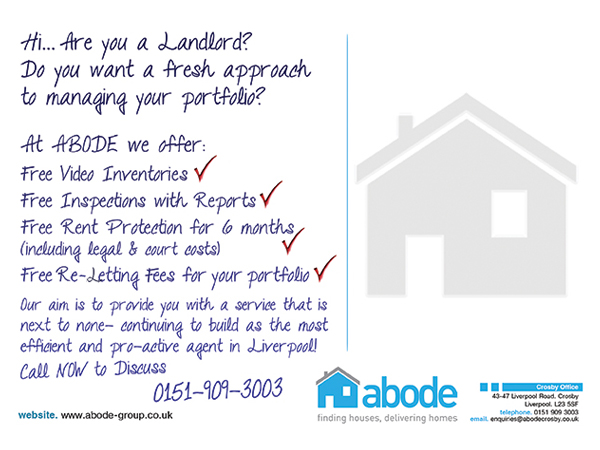 Get in touch with us today to learn more and discuss what we could do for you.
-The Abode Team.