June 06th 2014
The weather is starting to get warmer and we're beginning to dream of summer holidays, but leaving your home unoccupied when you're away always creates some extra worries. Luckily, there are a few things you can do to help secure your home and your possessions while you're enjoying a relaxing break.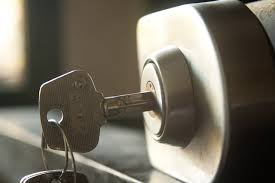 1. Piles of unopened letters are a big signal to would-be thieves so make sure you ask a neighbour to collect your post if you're away for a few days. If you don't have neighbours you can ask, Royal Mail offer a 'Keepsafe' service, where they will keep hold of your letters for up to two months and deliver them to you upon your return.
2. Don't advertise you're going on a holiday on social networks. Be careful what you say in the taxi on the way to the airport too- you never know who is listening!
3. Keep curtains open and use blinds instead. Having curtains closed during the day is a sure sign that no one is in, but you don't want everyone peering through the window- blinds are the perfect option.
4. Use a timer for your lights. Scheduling lighting to come on when it gets dark creates the illusion that the house is occupied, especially in the evenings.
5. This may sound obvious but double check all of your windows and doors are locked. This includes any garages or sheds, which are a prime target for thieves.
6. Invest in a good alarm system and use it. Alternatively, you can get 'dummy' systems, which could be enough to warn anyone suspicious away from your property. If you do get an alarm system, make sure you use it and ask your neighbours to be aware if it does happen to go off.
7. Let your neighbours know you're going away. Trusted neighbours are your best defence if you're away from home and can keep an eye out for anything suspicious. If possible, ask them to park up your driveway or outside your property to show it's being used.
8. Check your home insurance policy before you leave. Ensuring all of your contents are fully insured means that if you are a victim of burglary, you will be compensated for your lost items.
Enjoy your holidays!
-The Abode Team.