November 20th 2013
The second in our instalment of Abode Area Guides will feature both Crosby and Blundellsands, two areas which are located in North Liverpool. If you're looking to relocate or just learn a little more about the area, our little guide should help you along the way.
A big draw of both Crosby and Blundellsands is how picturesque the areas are- Little Crosby village is particularly lovely and you'll love strolling around the area, both discovering your new favourites and revisiting regular haunts.
The area is famous for it's wealth of gorgeous beaches, and most recently the Anthony Gormley installation, 'Another Place' which is a stunning feature on Crosby Beach. Created in early 2000, the sculptures are a brilliant sight to see and a great monument to have on your doorstep.
Crosby also has a great marina and the area has lots of lovely open spaces including Alexandra Park and Coronation Park, which are ideal if you fancy a little stroll or a picnic in the summer months!
If you're looking for the perfect place to send your little ones, there are lots of brilliant primary and secondary schools in the area, along with numerous nurseries.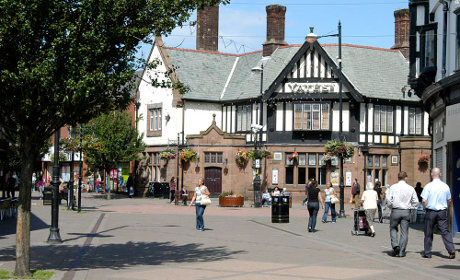 With lots of fantastic pubs, bars and restaurants in the area, Crosby is the perfect place to head for a night out with friends and family. There are also lots of independent shops and businesses in the area- including our very first branch!
We have lots of great properties available in Crosby and Blundellsands, including a brilliant range of 3 and 4 bedroom family homes. If you're looking to buy or to rent, we can help find your dream property.
For our full range of properties in L23, please search online here. You can also pop into our Crosby office, which is located on 43-47 Liverpool Road, and speak to one of our friendly agents who can find the perfect place for you.
-The Abode team.